Hard shell suitcase of the collection Dream Rider Deluxe Ride On model Elephant, from Samsonite, ideal for children travellers,
Functional and aesthetic design meets playtime in our deluxe lifestyle edition of the Dream Rider.
We welcome Elephant Minty, Elephant Peachy and their friends, new ride-on friends for travelling kids and their parents!
These Dream Rider Deluxe suitcases are fully equipped with useful features which keep both kids and parents happy during flights, trips, or at home. Considering their eye-pleasing colors and cute designs, it will be hard to choose between them all!
Features
Polypropylene construction
2 year limited global warranty from Samsonite
Updated design from the original Dream Rider
4 Spinner wheels
Retractable wheel handle
Offers great protection to the contents
Top opening
Soft cord handle – Can be used for pulling this Children's Suitcase along
Spacious internal area
Removable webbed shoulder strap
25 litre packing capacity
Integrated footrest
Elephant-ear handles
High quality lock
Packing straps
Cabin sized*
Dimensions: Length 40cm | Width 20cm | Height 55cm
Suitcase Dream Rider Deluxe Ride On Elephant by Samsonite, your child is sure to love the travelling!
About the Brand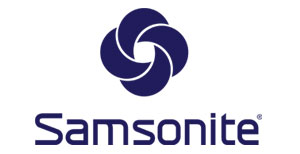 Samsonite is the worldwide leader in superior travel bags, luggage, and accessories combining notable style with the latest design technology and the utmost attention to quality and durability.
For more than 100 years, Samsonite has leveraged its rich design heritage to create unparalleled products that fulfill the on-the-go lifestyle needs of the business professional.
Samsonite guarantees worldwide warranty services to ensure that your Samsonite luggage can always be with you.
We want our products to have a positive impact on the life of every traveler.